Overview
Pocket EMR is an electronic medical record (EMR) compilation utility that integrates with a physician's existing EMR system in order to export a patient's complete medical record to a USB drive. Developed as an "In Case of Emergency" (I.C.E.) tool for first responders, Pocket EMR is also applicable to any vacationers or individuals who have a complex or unique medical history and could benefit from having instant access to their medical record.
Features
Adaptable data integration with Oracle, MySQL, SQL Server, and MS Access based EMR solutions.
No initial product licensing fees.
Customizable reporting features.
Can export records to a directory or to any removable disk.
Exports all record in OpenXPS format.
Bundled "EMR Viewer" software allows easy navigation of exported records
Supports 256bit AES encryption to maximize security.
EMR Compatibility Status
P & P Data Systems' Clinical Information System (CIS)


All Versions Fully Supported

Oscar McMaster


Open Beta Testing

OptiMed Accuro


In Development

AbelMed


In Development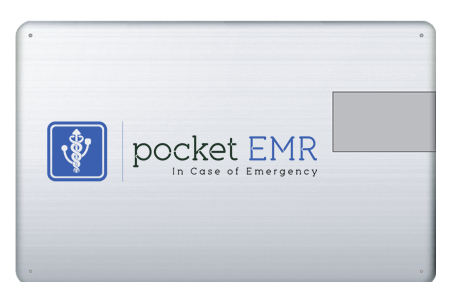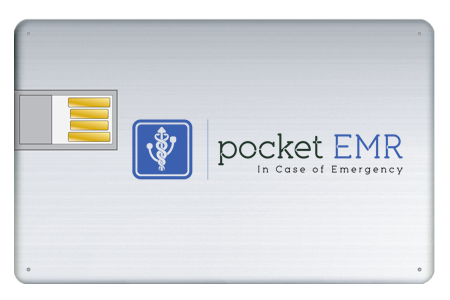 We are always looking to expand our EMR vendor support. If your software is not currently compatible, please let us know and we would be happy to develop a custom data provider for your system.
Physicians interested in using Pocket EMR in their practice are welcome to contact us for a free product demonstration.